Home page > Product & Price list > Labels & Stickers > Sticker > Simili Sticker

Qty
90mm x 54mm
A4 size
(297mm x 210mm)
A5 size
(210mm x 148.5mm)
A6 size
(148.5mm x 105mm)
Price
S$
S$
S$
S$
50
6.6
86.3
50.3
32.8
100
7.6
96.7
55.7
35.2
200
9.3
106.3
60.3
37.3
300
10.9
115.5
64.9
39.8
400
12.5
124.9
69.8
42.2
500
14.1
134.2
74.5
44.4
1000
22.1
169.8
92.1
53.3
2000
38.3
-
-
-
3000
54.5
-
-
-
5000
86.7
-
-
-

●Dry food packaging

●Corporate branding

●Events

●Box Labeling like pasting on medicine bottles or boxes.

Can be written on with ballpoint pen

Not waterproof and tearproof.
Paper Material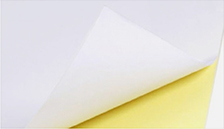 Simili Sticker : 80gsm
Finishing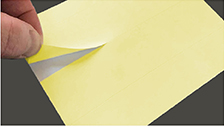 Easy Peel :Peel off the sticker without ruining it.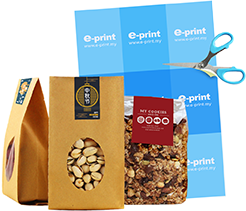 Production Lead Time
- 4 working days.
- Additional 1 working day for Johor & Penang branch.
- Additional 10 working days for customized die cut shape.
* Above production lead time excludes additional or
optional finishing work.
Hunting line +65 6797 0828 WhatsApp +6012 925 6409

Refer www.e-print.sg for the updated price. In case there is any price confilict between the printed catalog and
the website version shall prevail.