Home page > FAQ > Artwork Specifications > Points to note for PageMaker artwork
Points to note for PageMaker artwork

For page settings, please set size to end trim size and set bleeding section slightly larger than the page.

Please do not use Taipei font. It has been know to cause errors. <Fig.1>


For Chinese fonts, please do not use italics or bold effects. It will cause text to overlap. <Fig. 2>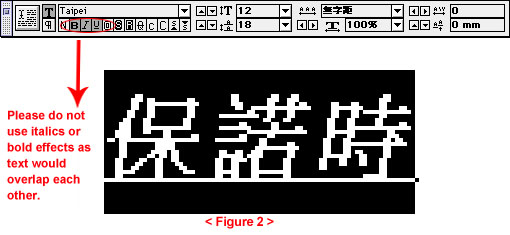 Please use single file EPS but not EPS files in DCS format. <Fig. 3>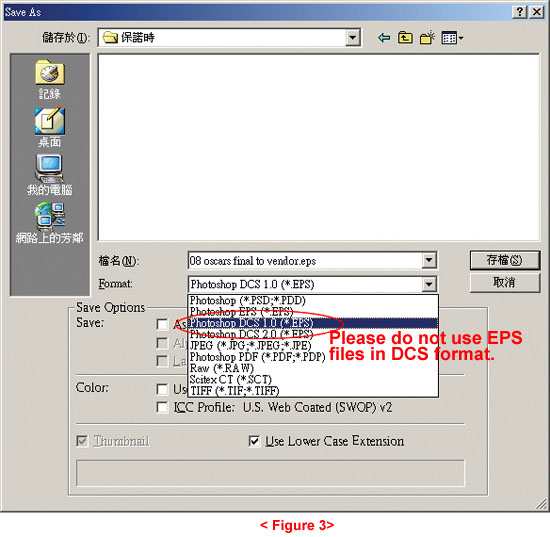 If "Preset color" fill tool is in RGB colour, please convert RGB, to avoid colour aberration <Fig. 4>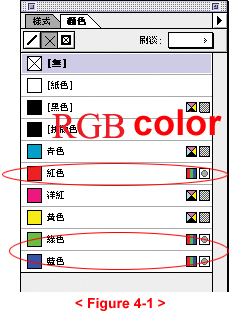 Please do not choose special colour category, RGB mode and overprint.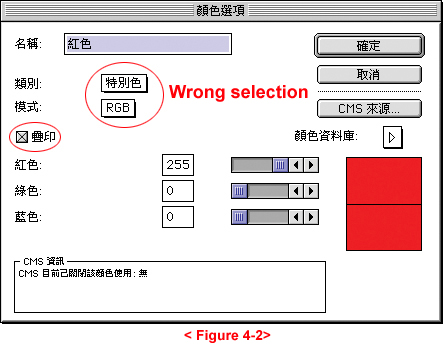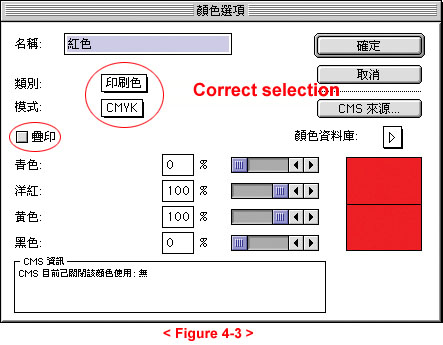 Imported texts created using other softwares should be saved as EPS using a vector software prior to being imported into PageMaker.

For border thicknesses, only lines above 0.25pt/0.076mm will be printed.

Please do not paste objects created by WORD (e.g. spreadsheets, images) to Pagemaker to avoid output errors.

To avoid printing white patches, please trap with process colour when making your artwork. <Fig. 5>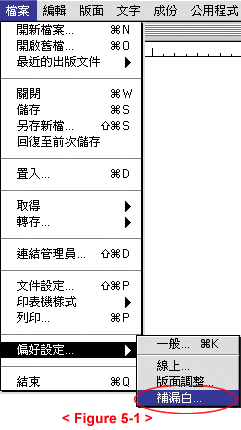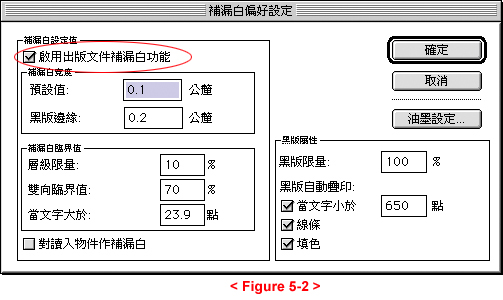 Please make use of the Collect for output function of the software for file transfer. Place all required images, Pagemaker files and fonts in the same folder. Please ensure fonts and images are properly linked to the file. <Fig. 6>