Home page > Product & Price list > Business Essentials > PP Folder (L Shape Folder)
PP Folder (L Shape Folder)


Qty

Size
PP01 - 220(w) x 309(h)mm

S$
100
139.3
200
164
300
215.8
400
264.5
500
313.2
600
366.9
700
408.1
800
446.6
900
461.3
1000
476.3
2000
728
3000
979.7
4000
1291.2
5000
1579
6000
1871.4
7000
2167.9
8000
2462.2
9000
2753.8
10000
3043.3
12000
3527.8
14000
4012.2
16000
4496.6
18000
4981
20000
5465.3
22000
5949.7
24000
6434.1
26000
6918.5
28000
7402.8
30000
7887.2
32000
8280.5
34000
8657
36000
9016.9
38000
9360.6
40000
9687.7

4 Colour +

White Backing Above prices included material, printing and die cut charges of
single-sided CMYK + white colour base (total 5 colours).
Waterproof

Light Weight

Resistance
against tear
Bottom edge is
sealed by
ultrasonic welding.
Product Specs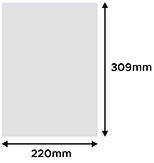 Round Corner Size: 4mm
Closed Size

220mm (W)
x
309mm (H)
*Furnishing: Gloss Furnishing
*Round Corner Size: 4mm
Printed Colour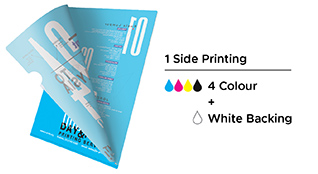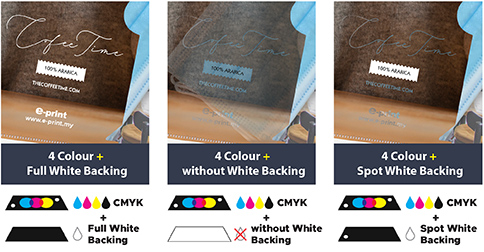 Hunting line +65 6797 0828 WhatsApp +6012 925 6409

Refer www.e-print.sg for the updated price. In case there is any price confilict between the printed catalog and
the website version shall prevail.